Monday morning came quite early for the girls with Physical Training starting at 5:45am.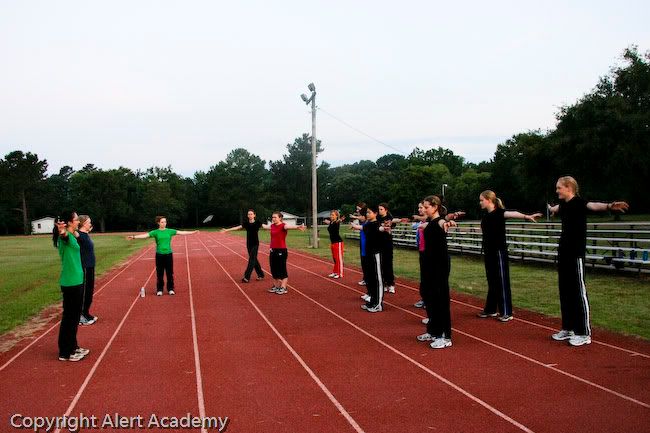 This week the blue team has been rappelling, and river crossing but they started out by learning ropes and knots Monday morning.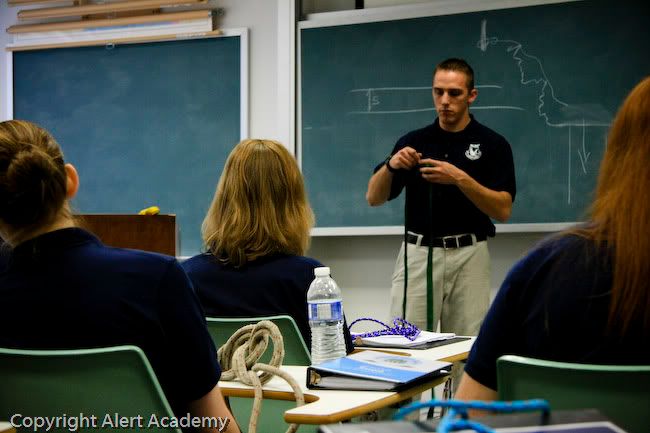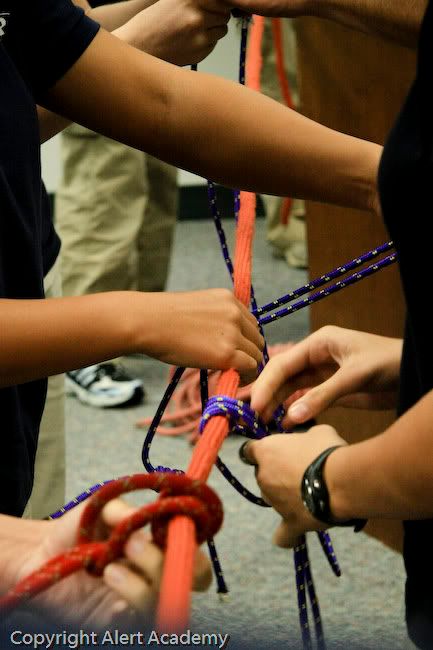 From there they learned how to anchor their rope, put on the equipment, and also practiced rappelling on land.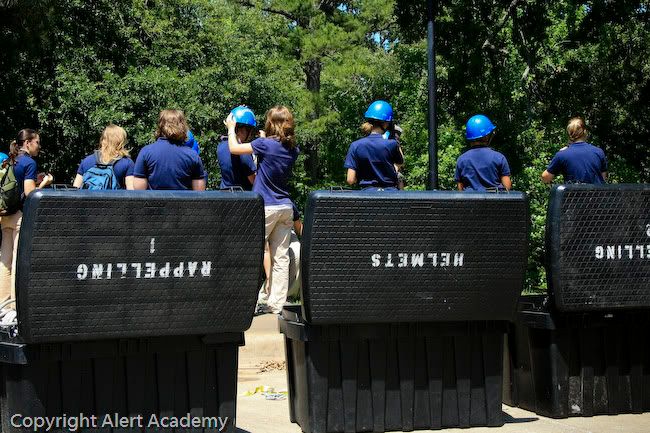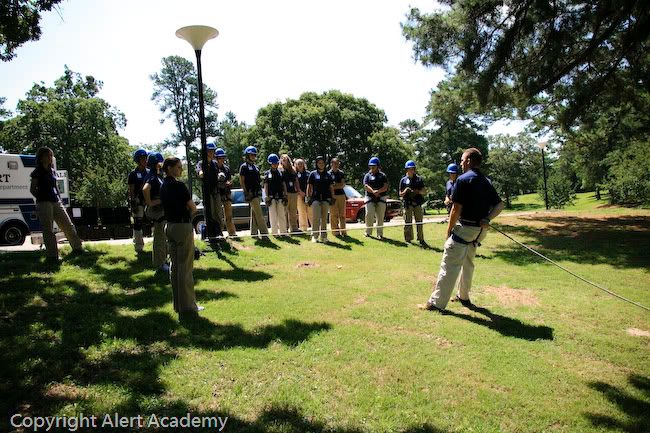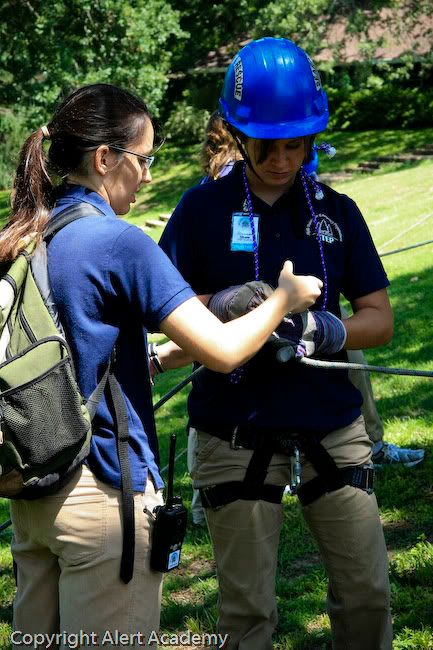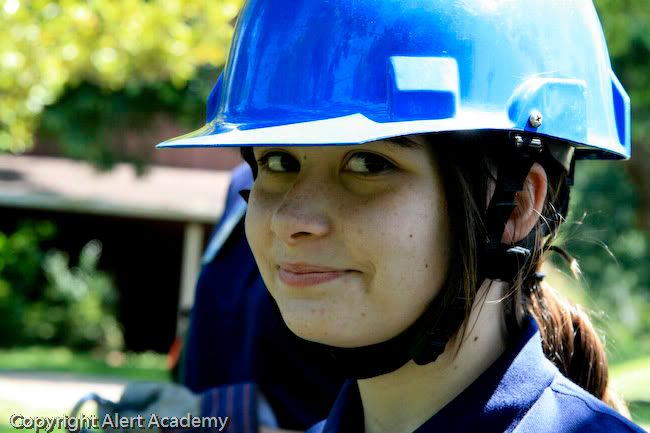 Monday afternoon they learned about electricity, where it comes from, as well as how to rewire a lamp.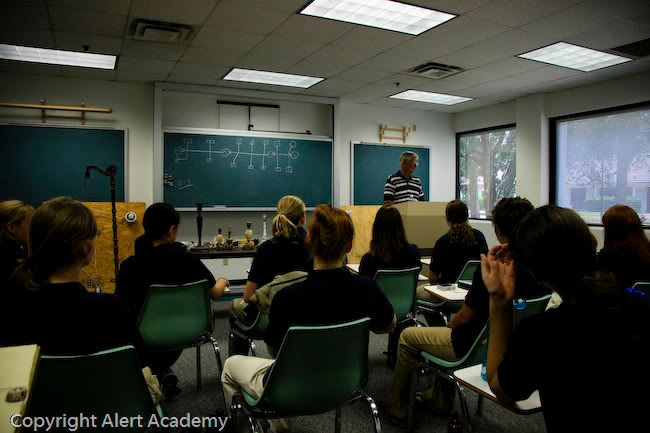 On Tuesday morning they practiced river crossing with their team, putting into practice what they'd been learning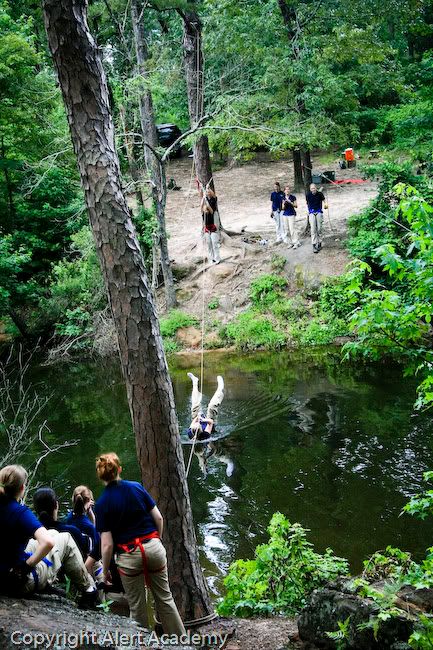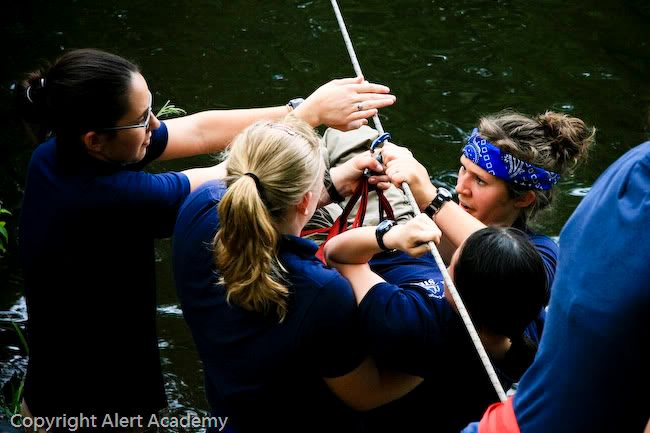 That afternoon, the class consisted of learning all about pipes and plumbing.